The results are in for yet another annual collaboration between ATTOM Data and CNN/Money to cast light on terrific cities with growing job rates, great schools, safe neighborhoods, and plenty of activities for residents. This year's Best Places to Live feature looks at top small cities (as opposed to 2009's list of small towns with strong economies).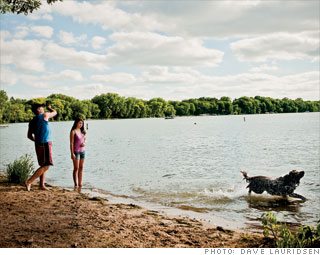 Our data team worked closely with CNN to provide housing, financial, quality of life and other data for the filters they selected to produce the most concise and accurate information possible.
To start, all U.S. cities with populations of 50,000-300,000 were considered. Places with a median family income of over 200% or less than 85% of the state median were excluded, as were towns with a white population of over 95%. From there, the top 100 towns were decided after screening out retirement communities, towns with significant job loss, poor education systems and high crime scores.
We then worked with CNN/Money on the ranking of the top towns based on housing affordability, school quality, arts and leisure, safety, health care, diversity, and other points in our extensive set of quality of life content sets.
CNN/Money also released lists for top earning towns, most affordable homes, quickest commute times, best weather (hottest and coldest cities), and youngest cities. Users can also search for nearby cities to see which nearby towns made the grade. Dive deeper into the heart of the community right on the article, where Gowalla business reviews and comments from Facebook are integrated.
Congratulations to this year's list of top cities!